Nowadays, a number of businesses have begun to understand the importance of images and the media in marketing and advertising. Online presence plays a vital role in building any brand, software, application, or website. In the automotive industry, businesses such as dealerships, car rental companies, car manufacturers, and others really use these high-quality images to effectively keep customers engaged and interested in their products.
Car Image API providers have taken it upon themselves to make sure that these images are available for dealerships and other automotive businesses. In this blog, we will be taking a look at the top 7 car image API providers with high-quality image libraries.
Top 7 car image API providers with high-quality images
There are a number of car image API providers that provide images to dealerships and other automotive businesses, but there are some of these API providers that completely stand out. They are:
Vehicle Databases
EVOX Images
Imagin.studio
FUEL
CarMD
Cars XE
Auto-Data.net
Vehicle Databases
Vehicle Databases is a premium vehicle data API provider that makes a good number of car data APIs available to dealerships and automotive businesses. The vehicle media API provides over 7,000 high-resolution images and has an image library collection of cars, motorcycles, trucks, SUVs, and vans of any year, make, or model.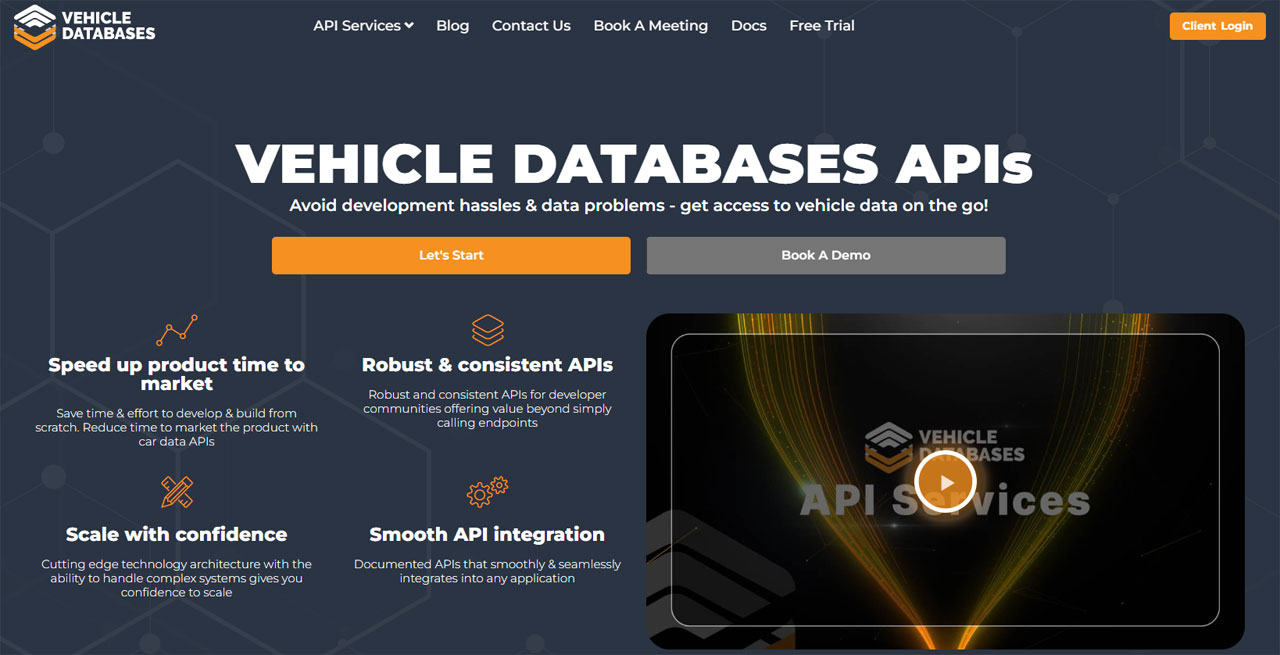 Some highlighted features of the Car Photos API provided by Vehicle Databases include:
Industry and OEM-compliant images.
7000+ vehicle images mapped based on year, make, model, and trim.
High-resolution vehicle images.
Vehicle images of every USA-made vehicle since 2007.
Integrating the vehicle media API into any website or application provides the website with still sets, front, side, and rear shots, exterior and interior shots, splash images, and background images meeting the standards of any business. They have made a name for themselves as the leading car image API provider and have provided the vehicle media API for several automotive businesses and vehicle history report companies.
With just the Vehicle Identification Numbers (VIN) or the year, make, and model of vehicles, customers of dealerships can easily generate their sought-after vehicles with the help of the Vehicle Databases' Vehicle Media API.
READ ALSO: Get Access To Thousands Of Vehicle Images With Vehicle Media API
EVOX Images
EVOX Images is another popular car image API provider with high-quality image libraries. Offering one of the most complete libraries of automotive stock images and videos for North American consumer vehicles, they make navigation through photos quite easy and intuitive for dealerships and other businesses in the automotive industry.

The key features of the EVOX API provided by EVOX Images include:
Still sets feature 50–60 interior and exterior vehicle images.
Since the model year 2006, all vehicles have had colorized exteriors in every OEM color.
Exterior 360° spin sets.
3-angle colorized sets of each base trim level vehicle in all OEM colors since the model year 2016.
First-to-market CG images of just-announced cars, and others.
Imagin.studio
The Car Image API provided by Imagin.studio also provides high-quality image libraries for use in the automotive industry. These images are personalized and customized to suit any purpose: Your own websites, advertising networks, third-party marketplaces, social media, etcetera. They are compatible with digital products and even ads. They provide dealerships and automotive businesses with an opportunity to worry less about content management and focus on conversions and profit-making.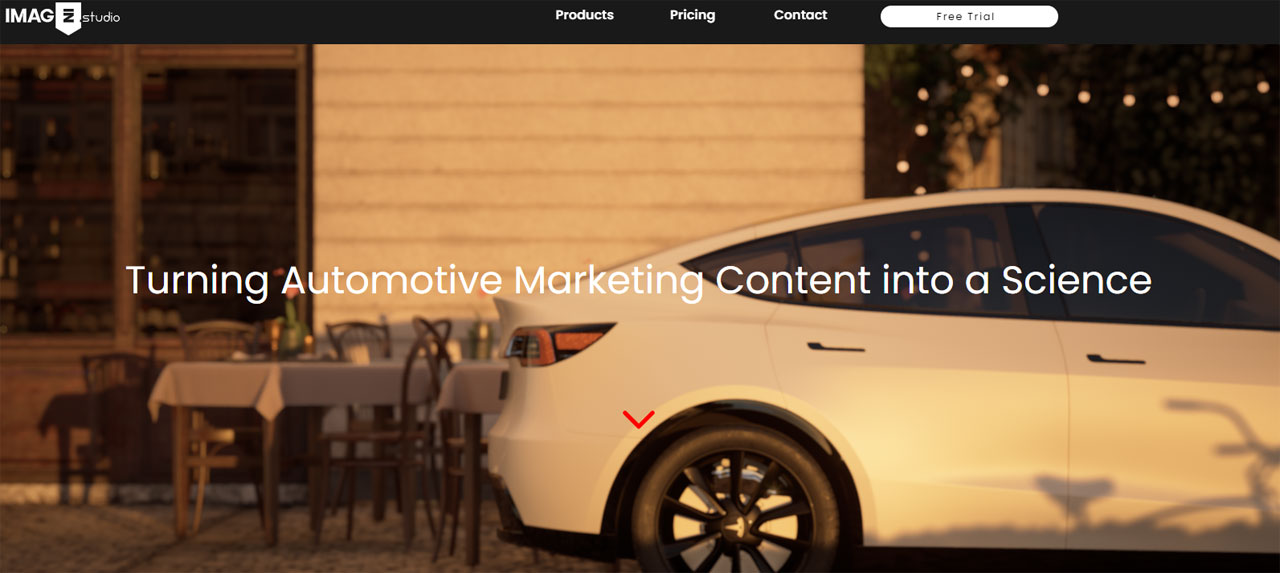 The major features of the Car Image API provided by Imagin.studio include the following:
Ultimate vehicle coverage in the United States and Europe.
Personalization and customization according to the business's branding.
Camera features, lighting, 360° spins, 4K, angles, and more.
AI-driven content.
FUEL
FUEL is a vehicle image API provider that provides a car image API that can be easily integrated into businesses, websites, and applications. They provide three different packages for interested businesses and websites: the stock package, the API package, and the inventory package. The FUEL API can be used to generate both images and videos for the automotive sector.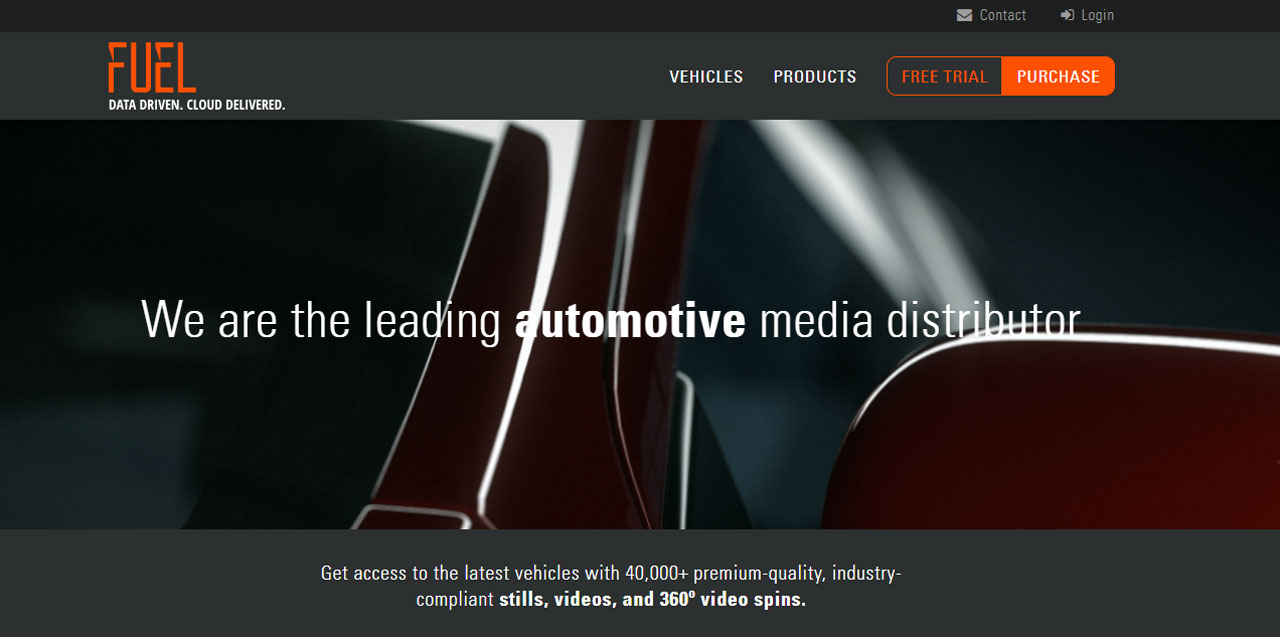 Some of the features of the FUEL API include:
Three angles colored set.
360° exterior spin.
360° interior panorama.
Full still set and splash images.
Exterior video spin and clip sets.
Interior video clip set.
Video fly-around.
Showroom video.
CGI drive-in.
CarMD
CarMD is a major provider of car image APIs. The CarMD car image API provides access to over 100,000 car images. It is quite easy to use, as it only requires the Vehicle Identification Number (VIN) of a vehicle to generate high-resolution images of the vehicle from its high-quality image libraries.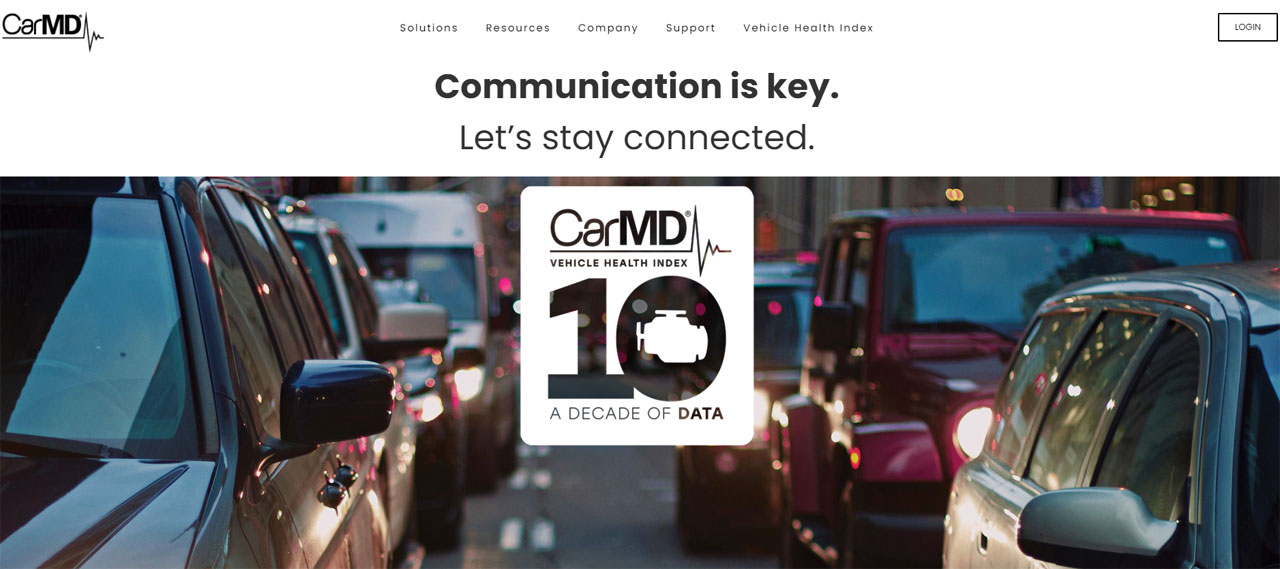 If you have an eye for free car image APIs, then the CarMD car image API is the most recommended one for your business. It provides vehicle images of cars produced since 1996 and allows businesses and their customers to generate 25 images per month for free.
The features of the CarMD car image API include:
Vehicle images for all applications and websites.
Images are available in all resolutions and formats.
READ ALSO: How Can Vehicle Information APIs Be Helpful For Your Businesses?
Cars XE
The Cars XE vehicle images API makes it really easy for businesses and other automotive businesses to provide beautiful and simple vehicle images for their customers and for marketing and advertising. Dealerships who integrate the Cars XE vehicle images API into their applications and websites give their customers the opportunity to have a detailed view of the vehicles they are interested in based on year, make, model, and color before purchase.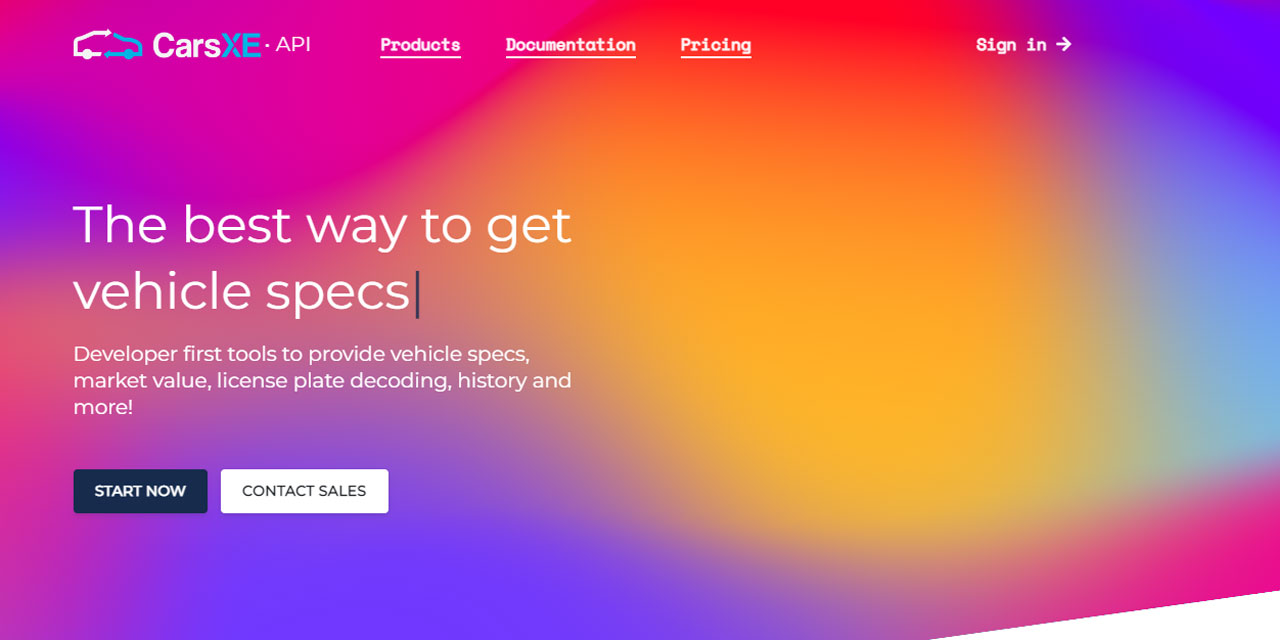 The Cars XE vehicle images API has the following features:
Search by year, make, model, color, and transparency.
Retrieve image links with sources, dimensions, and thumbnails.
Images of motorcycles and RVs.
Auto-Data.net
Auto-Data.net provides 1100 different car generations from several brands. It has a database of vehicles, mostly in the European car market, and provides free car image APIs for dealerships and other automotive businesses.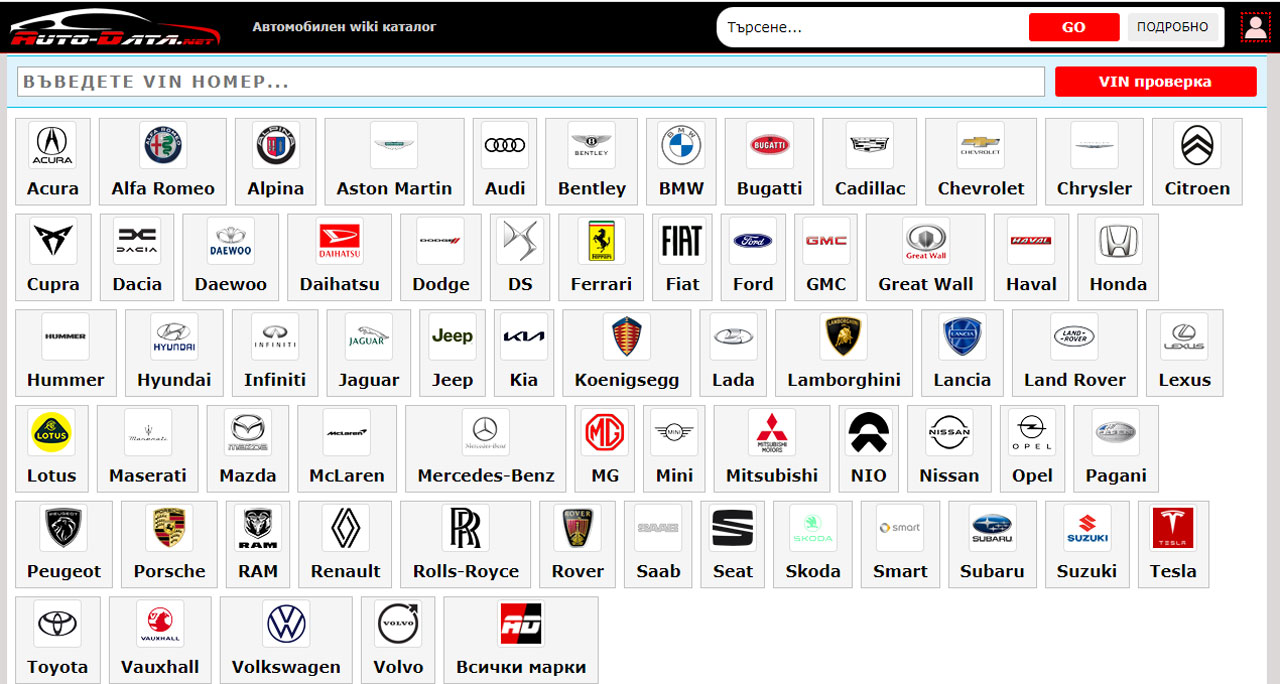 Some of the features of the Image Database and API provided by Auto-Data.net include:
Images shot from various angles.
Focuses on interior and exterior details.
Images shot up close and from a distance.
Views of newly released cars, concepts, prototypes, and so on.
If you are looking for paid services, free car image APIs, or random car image APIs, these 7 car image API providers are the best bet for you. They are excellent resources for automotive businesses looking to promote their businesses, develop applications, build websites, or offer any other digital product.
Overall, the most recommended car image API provider with a really good car image API is the Vehicle Media API provided by Vehicle Databases. With the Vehicle Media API, businesses can gain instant access to marketing-friendly and industry-compliant vehicle media.